It can often be profitable to buy a boat in the US, but be aware of requirements for CE Marking of boats between 2.5 and 24 meters long.
Boats are shipped in containers (smaller boats) or with RO/RO Freight, and depart from Newark NJ, Brunswick GA, Galveston TX, or Long Beach CA.
Boats going by container, will first come to our warehouse in Halden; while boats going RO/RO, go to the port of Drammen or Gothenburg, SE.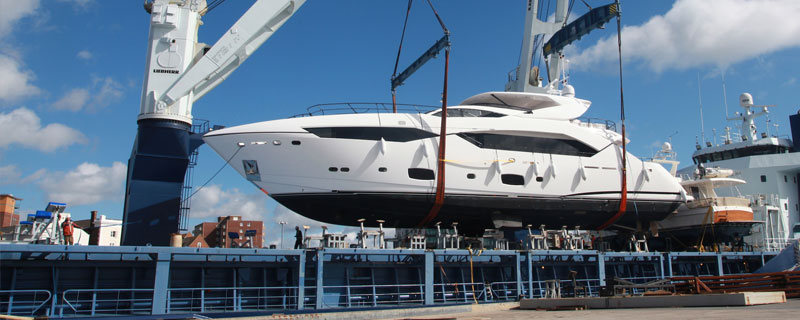 How do we help you?
Export Clearance out of the United States.
Pickup* in 48 states and freight to the nearest port we use.
Supplementary insurance on the boat during the crossing.
Assistance in buying the boat in the US.
* We coordinate and pick up boats on trailers or by flatbed trucks, with use of cranes, so they come in due time before departure. Boats on unregistered trailers must be collected by a flatbed trucks, and this is approx. 2-3x as expensive as boats on registered boat trailers.
Export Papers
Our Export Department in Delaware must receive the Original Title and a copy of the Bill-of-Sale. These papers will be sent to US Customs for export. The Original Documents should not be sent directly to you!
You can start an inquiry on Boat Freight, by logging onto your account on jetcarrier.com and use the special form for Boat Freight.