If you find goods in the US and want us to arrange payments, we will check price and availability and get back to you with a total cost incl. shipping to Norway/Sweden/Denmark.
The Shop4you service can´t be used if you plan to purchase certain chemicals, weapons, weapon parts, food, alcohol, tobacco, drugs or food supplements.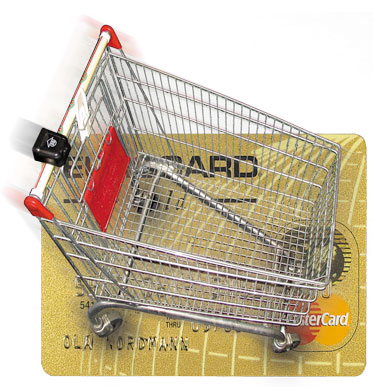 Please make sure you read and understand the following information:
Provide as accurate information about the item(s) as possible.
Ebay – we can only bid on  "buy-it-now" auctions with a fixed price. We can not participate in bidding rounds. Exception: if you want us to enter a maximum bid we can do that. We will not monitor the auction until it ends. Once a max. bid is registered, we can not increase it.
We do not order anything before your payment is registered on our US account (PayPal or bank).
We garantuee for your transfered money and this is therefore a safe way to pay for goods in the US. The goods are beeing sold to you by JetCarrier INC and all refunds, claims, returns and other is handled according to US laws.
All goods should be available for online purchases, we can not call different retail stores or private sellers that do not offer online order & payments (e.g. Craigs list items). Exception: If your order exceeds 2500 USD we may still be able to get your goods from retail stores or private person advertising on forums or Craigs list.
Please note that sales tax in the US may be added and invoiced at a later stage, since these extra cost often isnt displayed until we finalize the order. If we can´t order your goods within 30 days, you will get a full refund of your quoted payment. The Club JC membership includes several other advantages and is a non refundable payment.
It is your responsibility to make sure that you check this list before you pay for a shop4you request:
Are the goods legal to import to your country?
Does the order contain products that is classified as dangerous goods?
Will the product work in your home country? (E.g. electronics may be 110 volt only in the US)
Even if you get a shop4you offer, you still have to check if the product(s) are in compliance with the above mentioned. You can get an offer that may at a later stage be in conflict with your local regulations. This may cause the package(s) to get stuck in custom clearance. Goods that may need adaptations or have certain import regulations, is your responsibility to check in advance of a request.