We offer shipping by sea from US to Scandinavia several times each month. There are no limits in size nor weight. Shipping by sea has a significant lower pice than shipping by air. Calculation of Weight-to-Volume is 1-to-1. To find the shipping cost for your package, you need to know the weight and volume of your package.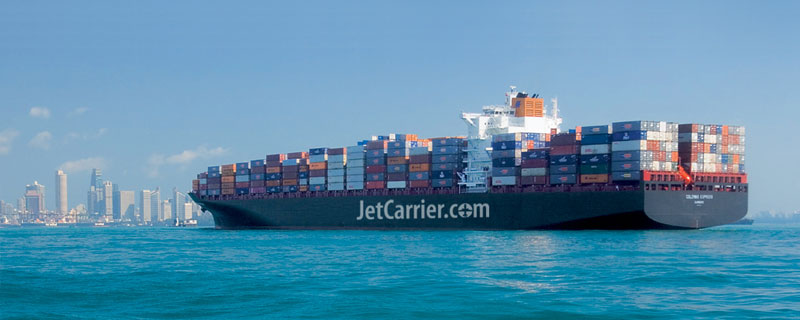 Sea Freight from US to Scandinavia
Normal Sea Freight takes approx. 21 days from the day the ship leaves port from the US, until they arrive to our warehouse. Unforeseen events can happen, and delays can occur. 21 days is an estimate and cannot be guaranteed. This is an average calculation based on earlier transport times. Calculated price from the terminal to your home, depends on several variables such as weight on the package and your postal number.
***NB. Ever since the Corona pandemic, this varies a lot, we now see transit times from 30-60 days.***
Cut-off Table
We have no cut-off tables for our Sea Freight solution. Once a container is full, it will be prepared for shipment. If you wish to decide when the shipment of your goods is to be made, you will need a Club JC membership. Then you can use StandBy booking for your packages, and release them for shipment when you decide. The packages will remain in USA until you release them.
Container sizes
20 fot DV
Outer measures – L x B x H: 6058 x 2438 x 2591.
Inner measures – L x B x H: 5900 x 2350 x 2370.
Floor – 14 kvm
Volume – 33 kbm
Weight – 2200 kg
Loading capacity – 21800 kg
40  fot DV
Outer measures – L x B x H: 12192 x 2438 x 2591.
Inner measures – L x B x H: 12050 x 2350 x 2370.
Floor – 28 kvm
Volume – 67 kbm
Weight – 3900 kg
Loading capacity – 26600 kg
40 fot HC
Outer measures – L x B x H: 12192 x 2438 x 2896.
Inner measures – L x B x H: 12050 x 2350 x 2670.
Floor – 28 kvm
Volume – 75 kbm
Weight – 4400 kg
Loading capacity – 26100 kg