During your registration at Jetcarrier.com, you will automaticly get an American adress. It's free of charge, there is no cost related to this.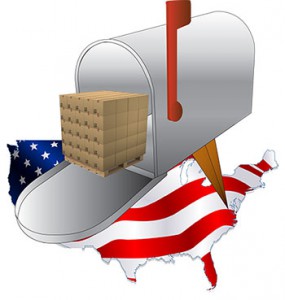 Why do I need an adress in USA?
Your adress, or "Mailbox" as we prefer to call it, is located in New Jersey, USA.
This is where you can send your orders. It can be both new or used commodities. We send by AIR once a week, and all goods is sent to either Norway, Sweden, or Denmark for distribution to the customer. Mainly every week, we also send containers by sea, which make the prices lower, and there is no weight or volume restrictions.
We deliver for instance boats, cars, car parts, motorbikes, furniture, big machines etc.
Customs clearance fee is often included in the shipping price, but VAT and optionally customs fee is of course calculated.
Your packages is forwarded to your closest pick-up point, but may also be delivered directly to your house.
You may order from most of american stores or private persons.
Click "How this works" to read more about how to use your Mailbox.