You may want to check our FAQ before contacting us, often you'll find answers here.
Also check our Operational Messages here and on Facebook, if you're wondering about specific information on a shipment or batch.
We are located in Halden, about 2 km from E6 and about 8 km from the Swedish border at Svinesund.
The terminal is also the transit point for our Swedish and Danish customers.
Contact
Visit our Support Helpdesk if you wish to contact us.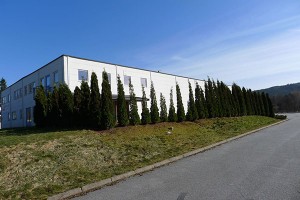 Norway & EU
JetCarrier / Magnum no AS
Isebakkeveien 75 (click for map)
1788 Halden
Phone: +47 69 18 40 30
USA
JetCarrier, Inc
601 W Linden Ave, Suite 500
Linden, NJ  07036
Phone Hours: in Central European Time (CET)
Mondays – Thursdays: 9:00 – 3:30 pm
Fridays: 10:00 – 3:00 pm
Customer Self-Pickup Hours:
Monday: No pickup
Tuesday: 1:00 – 5:45 pm
Wednesday: 1:00 – 3:45 pm
Thursday: 1:00 – 3:45 pm
Friday: 1:00 – 2:45 pm